"Marc André Morel is part of the elite of speakers!"

David Larose, President, Orizon

A WORLD-CLASS KEYNOTE SPEAKER!
More than 2500 presentations across Canada, 16 States and 9 countries!
Innovative content, real solutions and superb humor!
"Simply remarkable! Above and beyond our corporate expectations and those of all the dealers!"
François Morneau, Regional Manager, Yamaha
Energize, inspire, mobilize and entertain your team at your next meeting! Several themes related to your issues: teamwork, balance, motivation, personal development, change and a new style of human leadership!
Click here to choose a keynote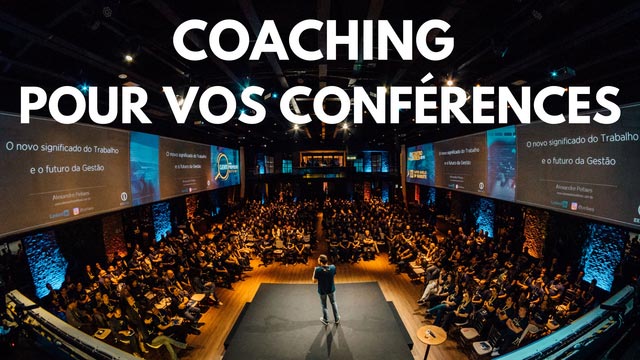 need some help with a presentation?
In addition to being a seasoned speaker, Marc has a gift for capturing what will make your presentation more captivating, while respecting your unique style. Ideal for emerging speakers, managers, celebrities, athletes, leaders and entrepreneurs!
Contact us to know more about Marc's coaching
WHY CHOOSE MARC AS YOUR SPEAKER?
Whether your group is of 10 or 1000 people, French or English speaking, in Quebec, Canada, France or elsewhere in the world, Marc André promises you a unique experience! Based on the most recent research on human development, his conferences are filled with humor, scientific truths and authenticity!
He will be able to adapt to the diversity of your group and share tips and tricks according to your objectives and challenges as an organization, team or individual in transformation!
"I look forward to reading your articles every time! Once again, thank you and congratulations! Your ideas are so well expressed, easy to read and understand. You are gifted."
Mona Maltais, Ministère du Travail, de l'Emploi et de la Solidarité sociale
Judo taught me to understand the superiority of flexibility over rigidity in order to survive - we are taught to become like a willow. Beyond the fight, knowing how to use each other's energy and velocity to defeat your opponent takes on surprisingly diverse meanings...
Hundreds of organizations have trusted speaker Marc André Morel for over 20 years!
Motivating, funny, new concepts! I am now able to understand the process of change and have control over it.
Marc Simard
| Emploi-Québec Very colorful and humorous! The impact is striking! Interesting, motivating, catchy, concrete and relevant!
Emmanuelle Carpentier
| Centre Jeunesse Emploi A very enlightened and human speaker. Congratulations!
Henriette Harvey
| Postes Canada